DIGITAL MARKETING > PPC
5 Simple Ways To Get More Leads In Google Local Services Ads
Google may have influenced businesses or services around the globe, but the question here is, what about the ones in local neighborhoods? You got an important meeting scheduled and a flat tyre; now what? Who do you call & from where can you find that kind of service around you? 
But that's where Google's new services come in Local service ads, which lets you display ads to customers who live in your local area when they enter keywords related to your service. Your business will appear on Google Search as a Google Authorized provider to earn new customers' trust. For a clear concept, we can say these ads are ranked at the top of the Google search page, over traditional paid search advertisements and include contact details, working times slots, ratings, and reviews. Moreover, they allow potential buyers and sellers to make phone calls directly to agents through their desktops or cellphones.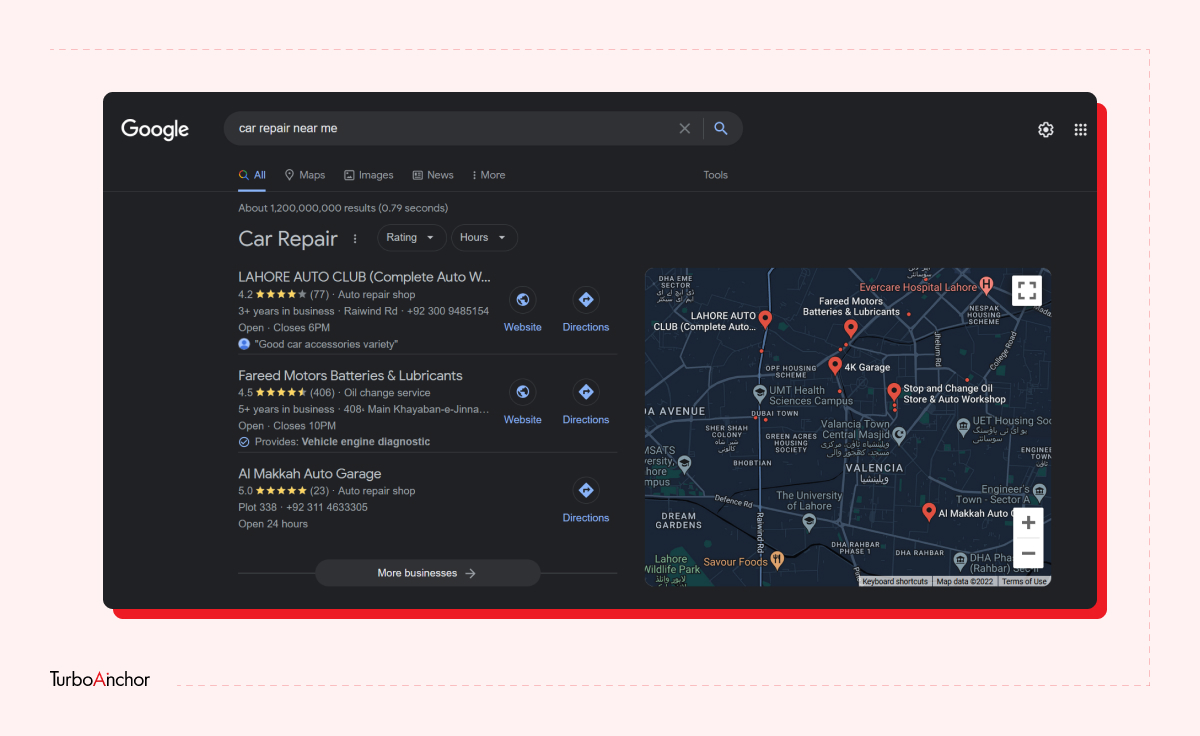 According to Google  you can grow your website traffic and generate more leads for your company by improving your landing page experience & enchanting your campaigns. [1]
How to generate more leads in Google local services ads? 
Following are some steps that you can follow to get more leads on Google local service ads,
1. Build a Profile
The first step of getting started is to fill in all the details related to your business like:
Contact details (cell phone number)

Location (address, zip code)

Services you offer

Availability hours  (am to pm)

Add call or text button
On top of that, you have options to include highlights to your business profile along with local service ads on the search engine results and business page. You can use this to let the audience know more about your business and services and give out promotional offers like discounts (e.g. Get a free car wash on every oil change). These highlights are optional, but why miss out on an opportunity that can help you stand out from your competitors. One point to note is that Google assesses how your ad performance is. You may be thinking how? Well, it can be through a user interacting with your ad like how many times they contacted you. Therefore to gain more leads to the local service ads you have to keep updating and put in all the needed information.
2. Responding to Calls
Local service ads are turning out to be a game-changer in the world of advertising as users get on-page location results and don't need to fill in unnecessary paperwork. But that's not it, the main thing to keep in mind is that if you want results then service agent performance is a point to be considered.
These ads enable customers to call or text you directly through cell phones. But the critical point here is that google monitors your response. For instance, an agent does not answer the customer's calls or messages. That will end up downgrading your ad as Google assigns each agent a "responsive score." Google positions your ranking basically from the first call you set out. Then the followed-up calls are considered more compared to the rest. Google sets up a certain percentage of responses. If you are up to mark, it's good to go, but if it's below that set percentage, you might end up a low responding agent. But speaking on the brighter side, if someone does not respond to you through your ad, then you don't have to pay a dime out of your budget.
3. Reviews & Ratings
Up Till now, you should be aware of the fact that google is not just tracking ad performance but agents behind them as well. Google rewards ads units that include past and present customer reviews and ratings related to service or agents. But also helps in gaining customer trust. There's no something out of the blue here! These reviews & ratings are just like others you get to witness. The key point here that you should notice is the fact that quality reviews and high star ratings determine your ad rankings. So in simple words, the quantity of quality of reviews & ratings will boost your chances of getting customers compared to others. Make sure that your Google my business (GMB) is synced with your reviews.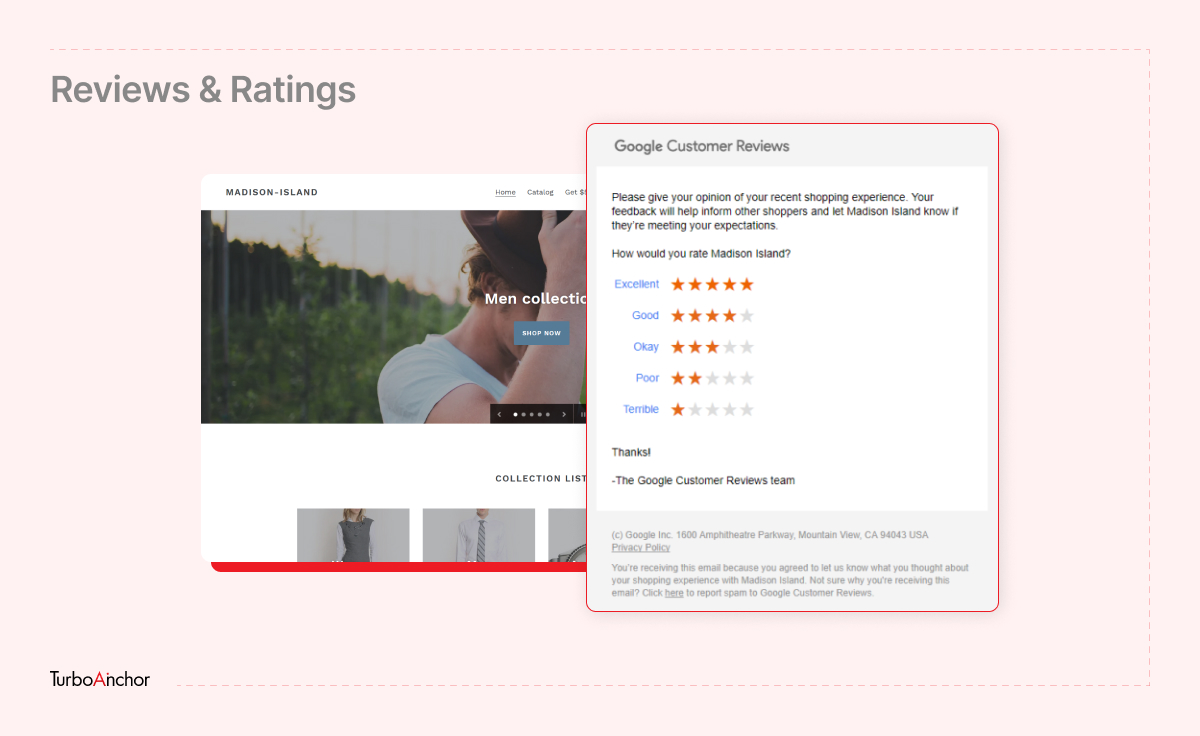 4. Google Screened 
Before hiring someone for a job or anything, you first do a background check to at least know who you're up against. Google is, for a reason, ranked at the top and most used search engine compared to its competitors. You ask why? The fact of its up-to-date and accurate information. But that's not it; as we mentioned above, google not only focuses on detailed information, agent response, reviews & ratings. Google runs a background & license check to see if a business is qualified and is approved. Then that means that the agent and business are legitimate and get rewarded a "Google-screened" badge in return.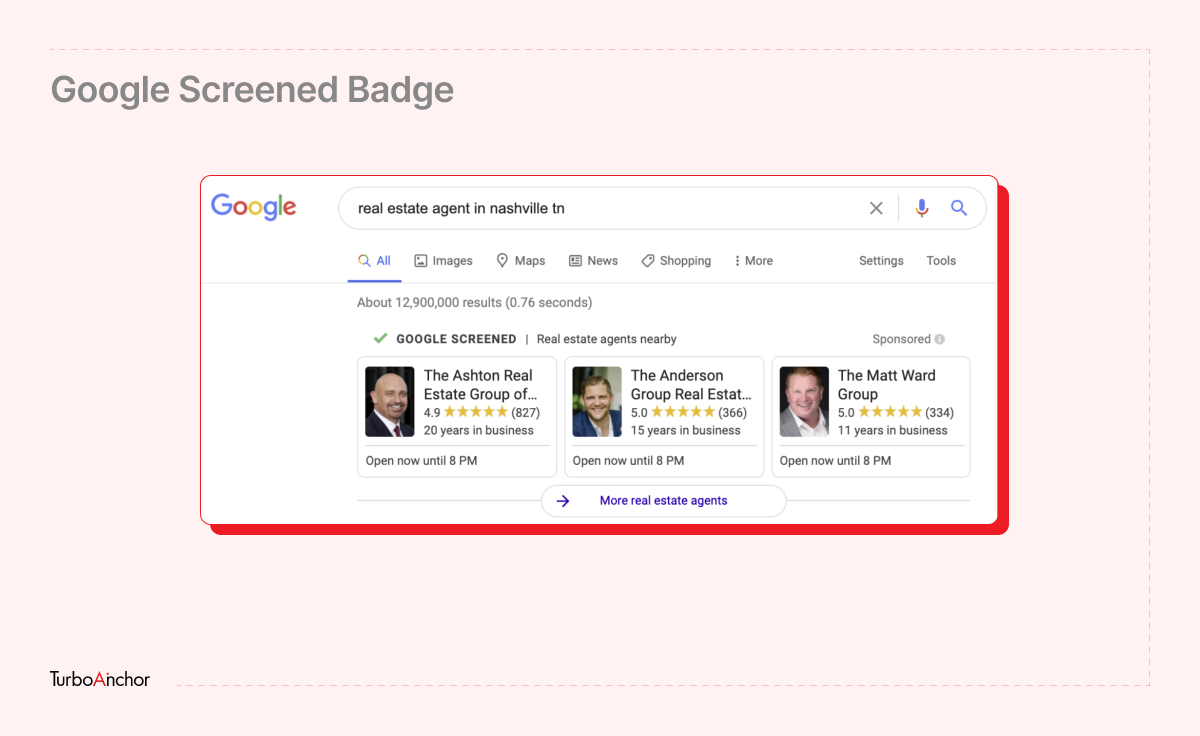 5. Managing your Budget 
Your business profile allows you to manage the budget for your local service ads. Not just that but you can also adjust the amount spent on your local service ads by increasing or decreasing your budget plan. In simple terms, compared to Google ads, where google can spend often high or low than an assigned weekly budget, but won't surpass the monthly budget. Google Local Service Ads charge per lead, rather than per click, so increasing or decreasing your budget will have a direct impact on your lead generation.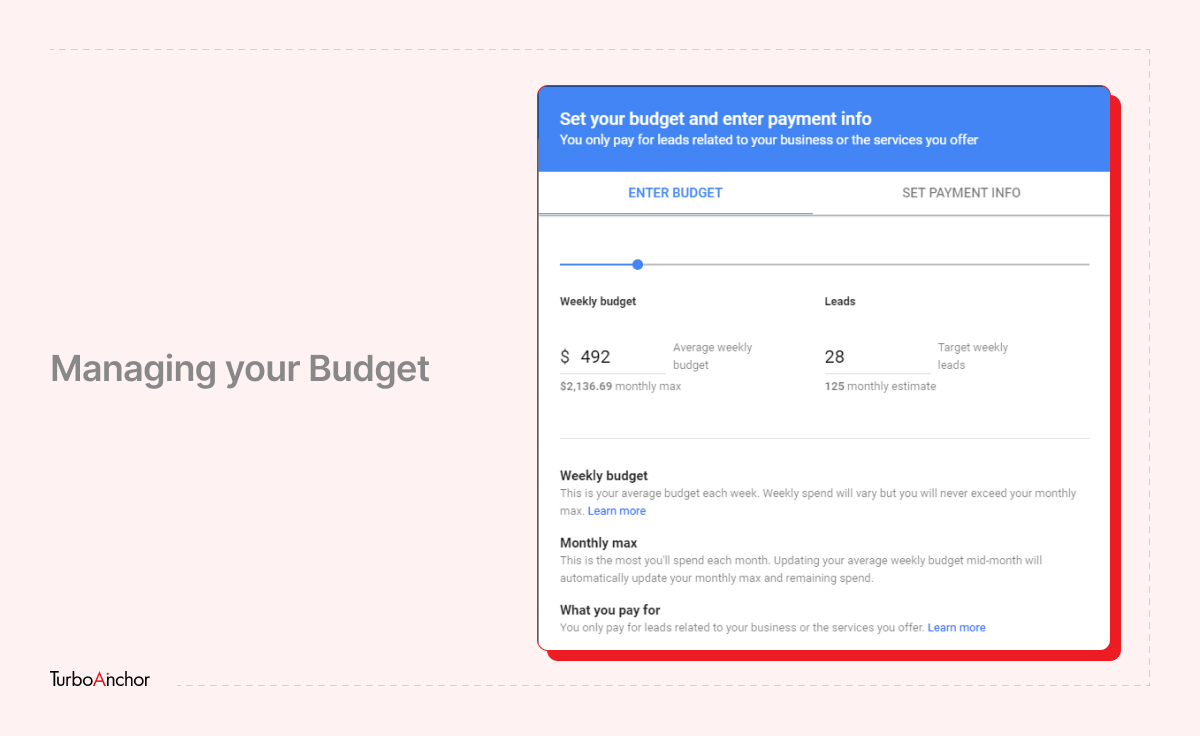 For someone running a local service business or ads who wants to grow his business and want's to measure results. Then you can either hire a digital marketer or go A.I based software for predictive analysis like RankMe.

That way, you can focus on your work rather than stressing how your ads are about exceeding your campaign budget and helping you improve your ROI.
FAQs
What is the difference between Google Ads and local service ads?
The most crucial difference between these two channels, and that's Google local service ads, is a pay-per-lead service, which means you set a budgeted cost per lead that you're willing to pay. Google will find you as many leads for that cost or below that cost with your budget now set when you go over to google ads or formerly Google AdWords. It's based on a cost-per-click formula. This means that you're charged on every click of your ad regardless of whether that person turns into a lead. Now with local service ads, if someone clicks on your ad, you don't pay until they make that phone call to your business.
How much is Google local services ads?
As we have discussed above in google local service ads you only have to pay for when there's a valid lead (when someone contacts you rather than paying for clicks) that only costs $6 – 30 per lead.
Do Google Local service ads work?
The answer is yes! They prove to work out quite well. It's observed that the rate of qualified leads with phone calls was more than the search campaigns & other digital channels as well.
Also Read:
Reference:
[1] How to grow your site traffic and get more leads – Google Ads
Get the TurboAnchor® newsletter
Get smarter with the latest news, tutorials and consultation on technology.
By signing up, you agree to our Terms of Use and acknowledge the data practices in our Privacy Policy.