GRAPHIC DESIGN > DIGITAL MARKETING
How To Make Professional Marketing Videos
Before we embark on our journey of how to make professional marketing videos, it's good to know a heads up about what just video marketing itself is? 
Today, brands can connect with consumers through video marketing, a form of emotional engagement. Professional video marketing considers your goals and metrics and your consumer's location in the sales funnel.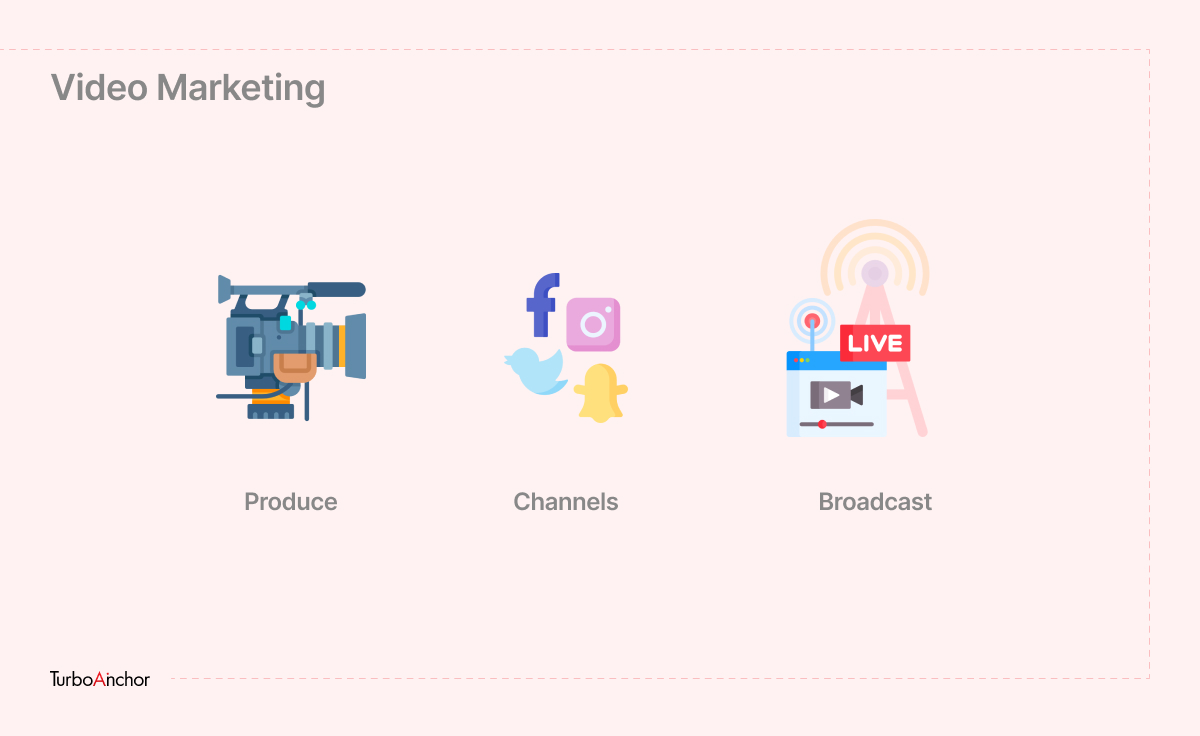 Videos are the best way to make your brand stand out. Video marketing helps attract clients, sell products, and draw visitors to your website. According to research, almost 81% of marketers claim that video marketing significantly improved their company. [1]
You can read more about them on our blog post What Is Video Marketing & How Can It Be Used? 
So coming back to how to make professional marketing videos,
Following are some steps you'll learn involved in creating and publishing a business video.
Write Your Script 
You can't embark on a journey without a clear image of your destination or a map. A script is the first and most crucial step in creating a professional marketing video. So, if you think you can skip this step it will result in you getting lost. Or worse, you'll find yourself editing more than you need to, releasing a video longer than it should be, and probably losing your audience. 
Focus on writing the following points,
Tell a story 

Make sure your introduction stands out why? Let's suppose when someone receives an email they will most likely open that mail or respond because of the subject line. It should be creative enough to encourage the user to watch the video or click it. 

Create an eye-catching Title that grabs the attention of the user while scrolling or surfing the web.

Try to focus on the goal of the product instead of only pitching out its benefits.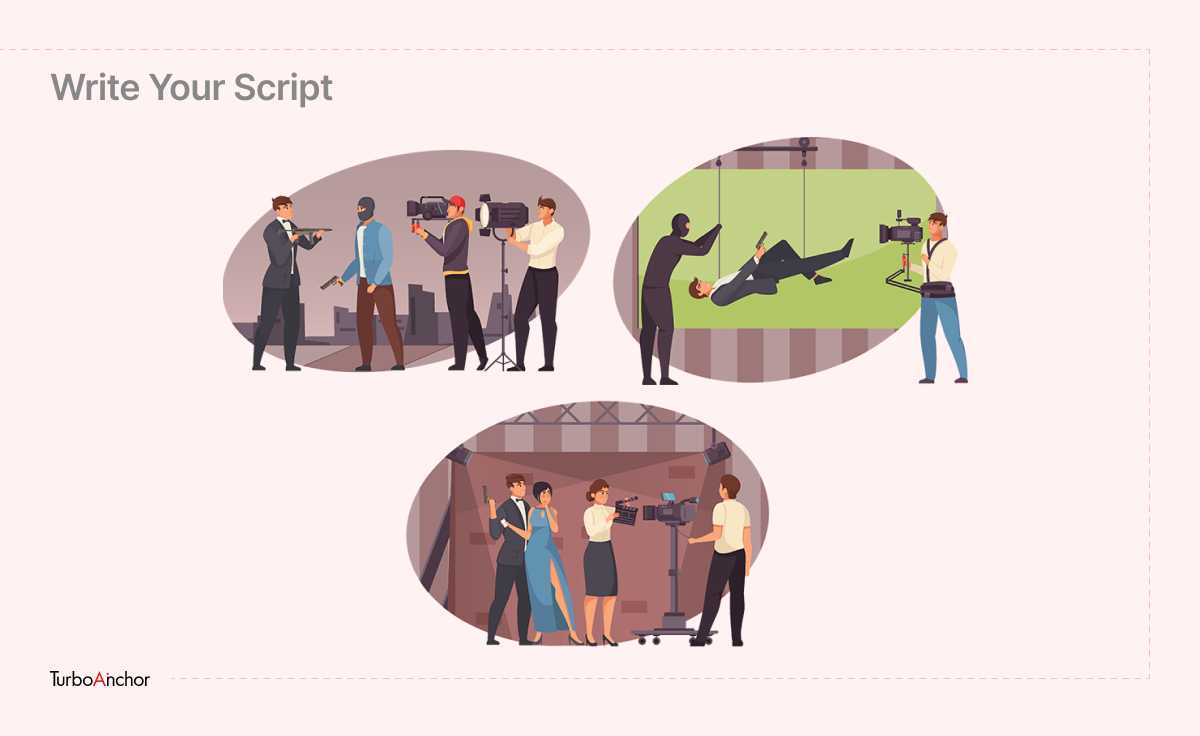 Get To Know Your Audience
Consider your target audience, their demographics, and what they want from your marketing product or service. You should also explain the tone of the marketing video and the style of scenes you plan on using. Knowing your audience is also helpful if you share your marketing videos through,
Facebook

Instagram

TikTok

Google ads
It would be best if you chose a goal for your video ad on these platforms. Clear goals help social media sites, and Google ads direct more high-quality traffic to your page or website.
For example, If you run a car garage, you might tell people to get their engines or check and ask them to schedule a tune-up. If you run an auto showroom, perhaps you'll send an email campaign to promote an upcoming sale with the hope of bringing in extra revenue. 
But what if you ran both the garage and showroom businesses and mixed up your checklists? Can you imagine if you tell your upcoming customers who are buying a car to fix their engines? It would likely cause mass confusion, and your message would go downhill. This is why you need to know your target audience.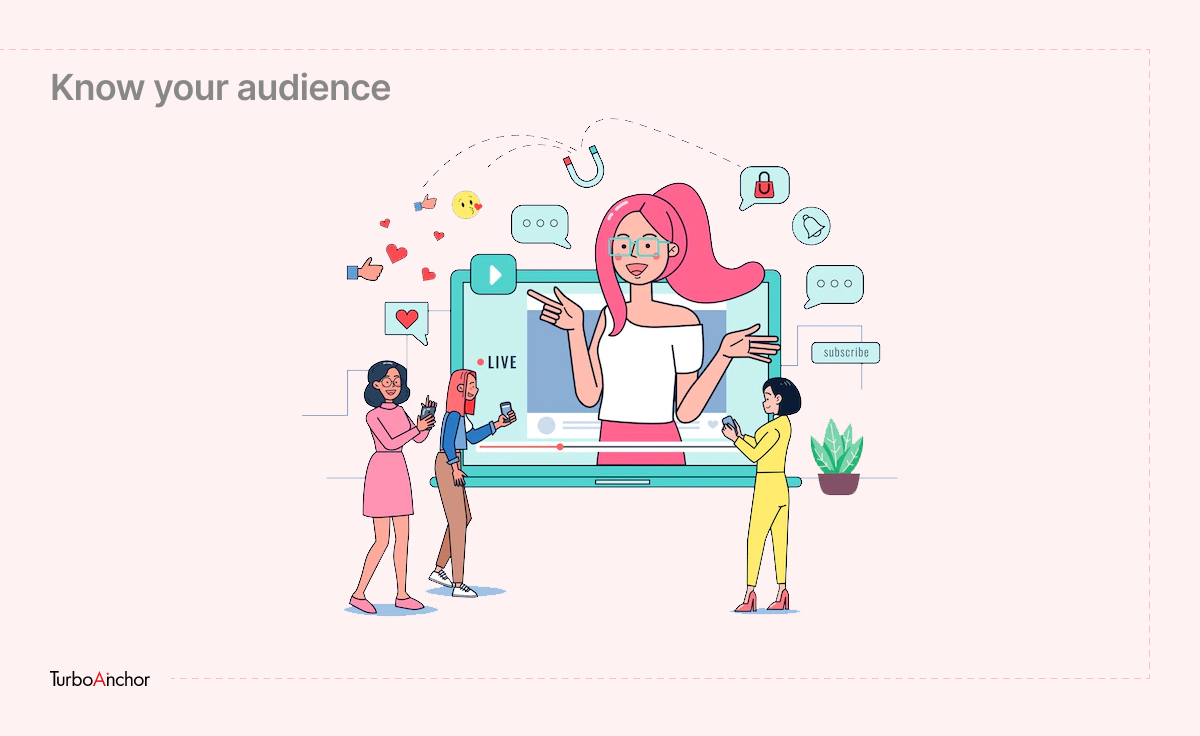 Keep It Engaging 
Now you know your audience, think about how to pitch your product or service to them in the shortest way possible. Most people won't even watch a video if they see it's more than a minute long cause online viewers often don't have much time to spare before they bounce onto a new site and at a new video.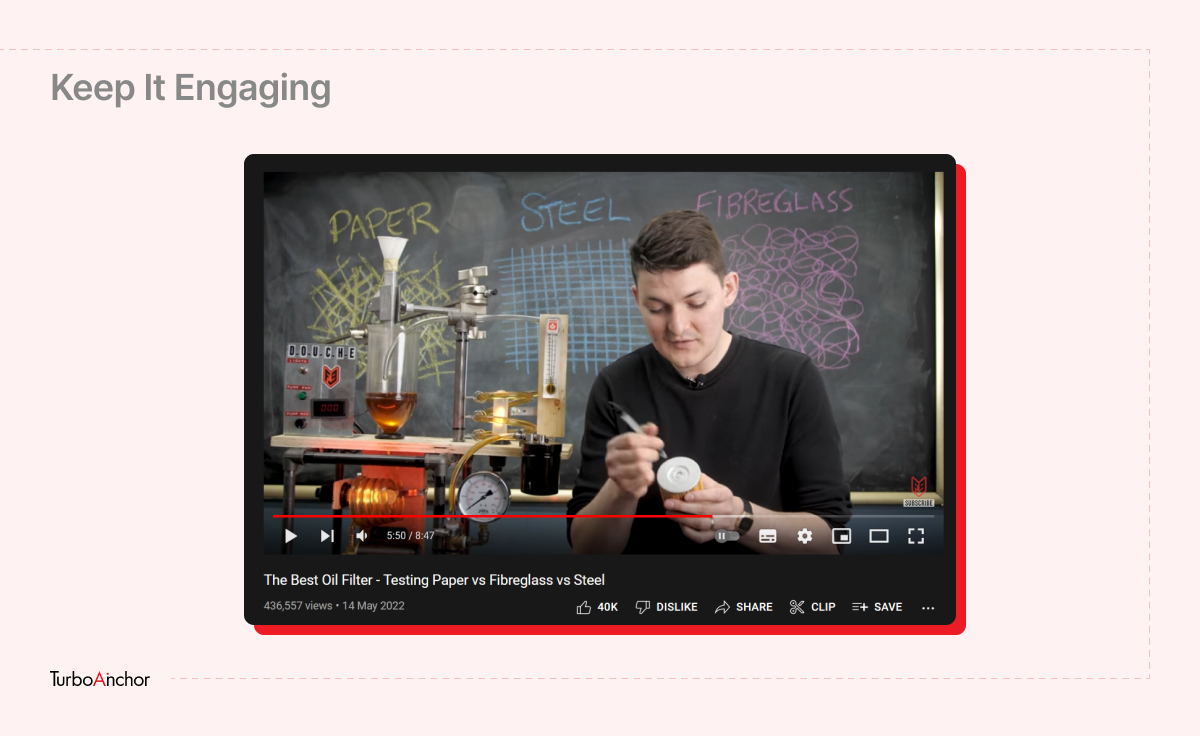 It's encouraged when creating marketing content to make it short & don't go overboard with excessive details, and ensure you're just giving your customers the main points of your brand. Ideally, it would be best to aim for a time between 15 seconds and a minute.
Add Both Entertaining & Informational Value
Now, creating a short video doesn't guarantee that people are going to click on it & sit and watch through it. There are a variety of videos available over the web, so what makes your video so special that someone should watch it?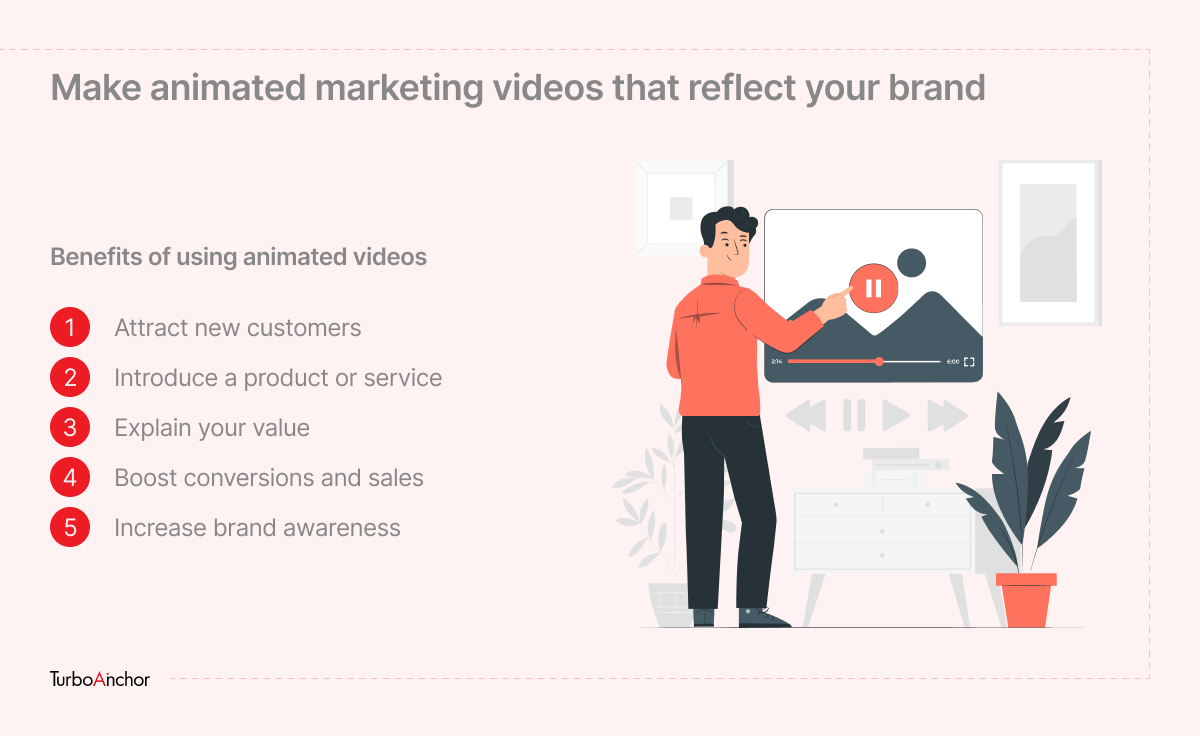 If you want your business's video marketing campaign to be successful, you should create exciting and inspiring videos. Try going for animated marketing videos that highlight your brand. 
There are a variety of animated videos to choose from best that fit your message, audience, and viewing platform including, 
Whiteboard animation 

Kinetic typography 

Infographics 

Stop motion video 

Cartoon animation 
Use tried & tested templates
So if you plan to sell your product or service through your marketing video, however, you don't have a budget to hire a designing team or go for a graphic designer. You can go for an online video editor platform that offers you pre-made templates to quickly create social videos, video ads, and training videos. With just one click, you can get started immediately.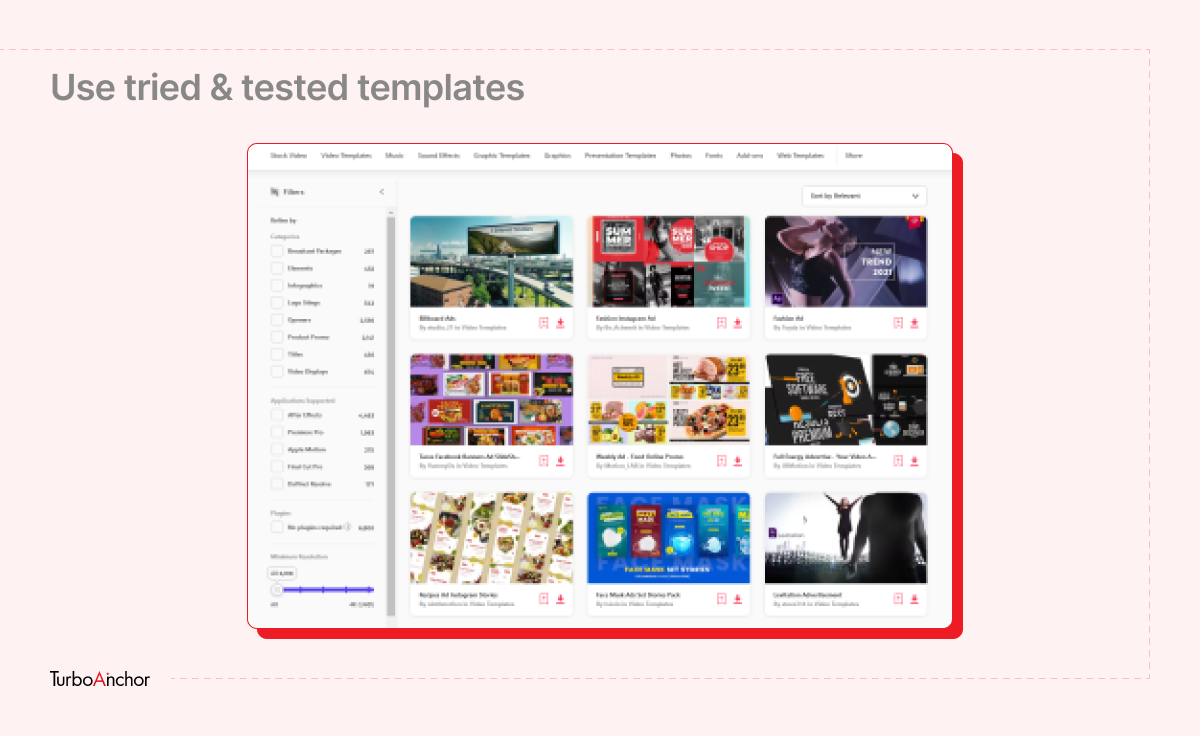 Customize Your Video 
You can customize your marketing video as it suits your business. 
Following are some ways you can customize your videos,
You can use your script to create a custom video from a standard template.

Add your own images, use your clips and fonts, select animated characters, and insert your text.

Make your videos more engaging by adding audio or music.

Improve the user experience with sound effects or visual effects.

Before sharing your video on social networks, share a preview with your team to get their feedback.

Check your final product for clarity and length, and make any necessary edits.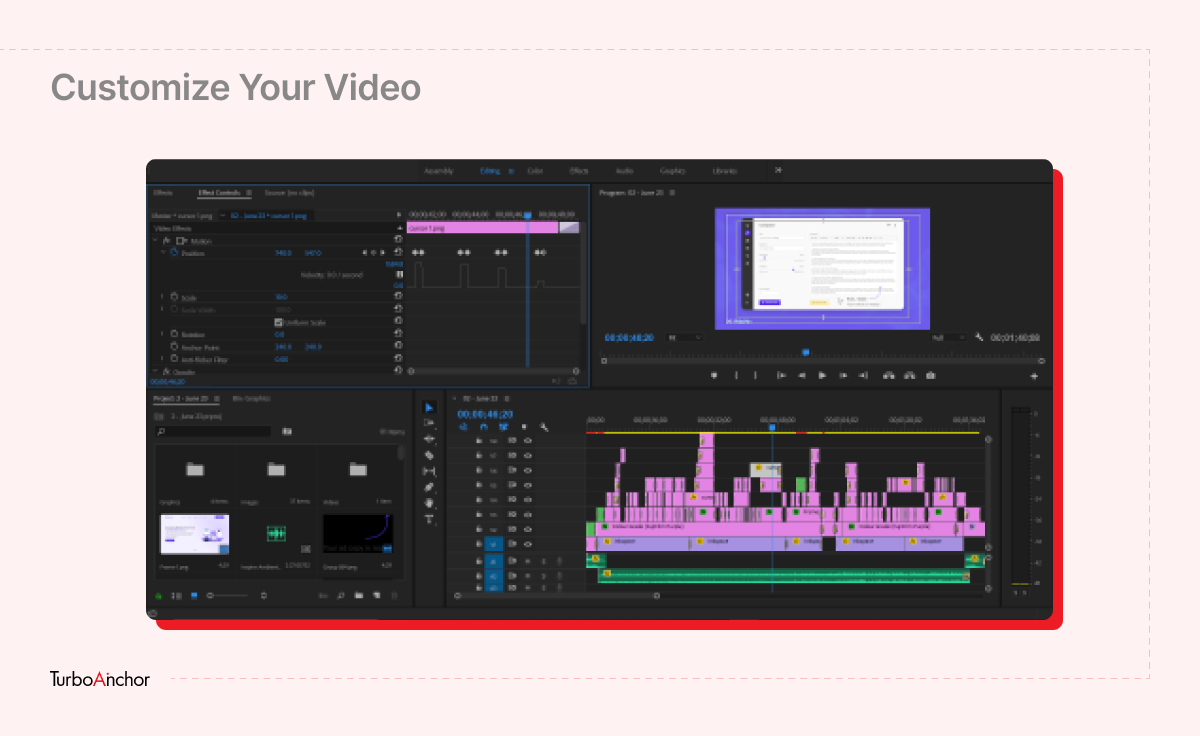 FAQs
What do most content creators use to edit videos?
The following are some software that is mainly used,
Adobe Premiere Pro CC is a favorite amongst enthusiast video makers, for its family wide compatibility with Adobe AfterEffects, Adobe Photoshop and Adobe Illustrator.

While Final Cut Pro X & iMovie are the two most widely used editing software among YouTube creators.

Avid Media Composer is commonly used for editing the linear timelines of seasons and movies. The season Stranger Things was entirely laid out in Avid Media Composer.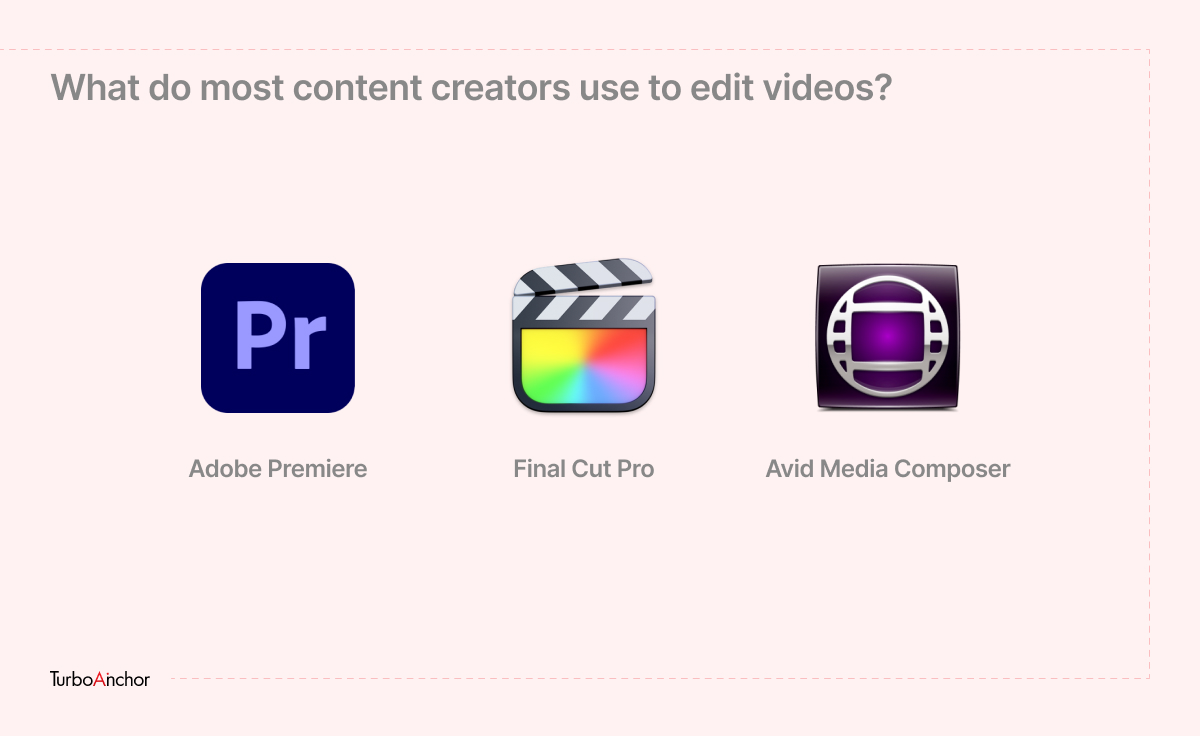 What makes great video content?
Following are some key points that successful video content possesses,
People want to see a story that will appeal to their emotions.

Your goal should be to connect to your audience while distributing information.

Tell stories that convey some value to viewers so they feel the desire to know more about your brand.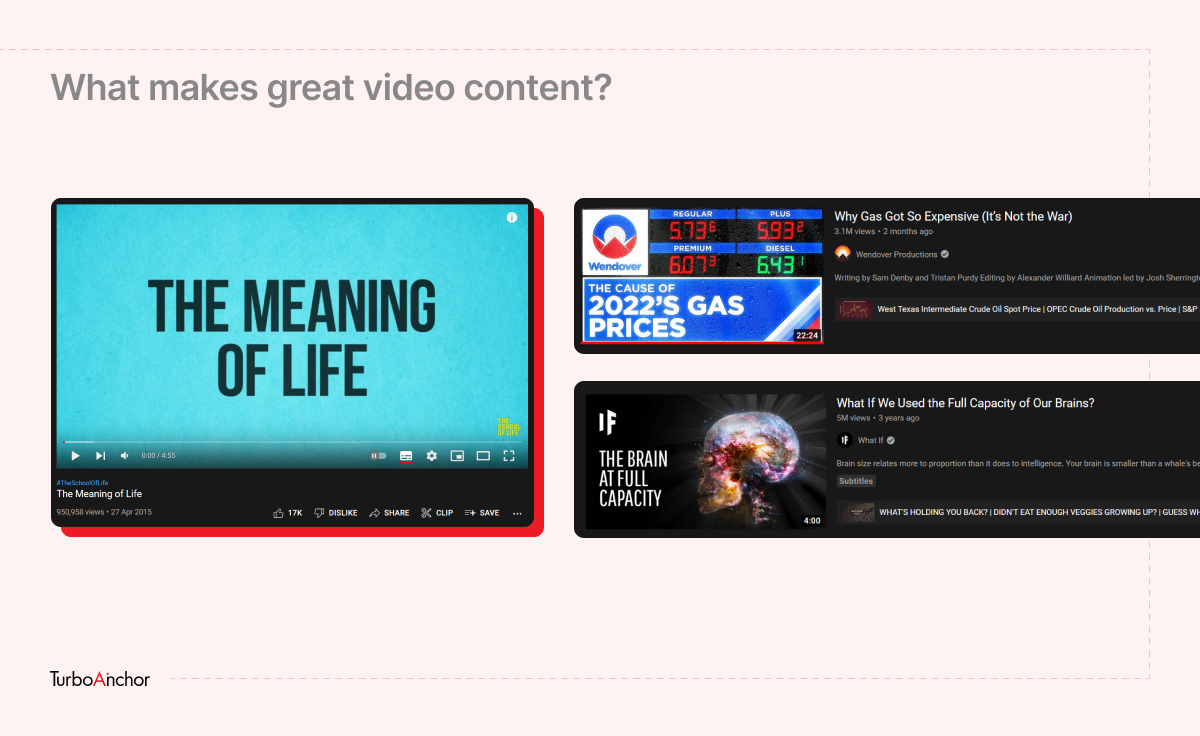 What type of videos go viral on YouTube?
Speaking of types of content that tend to go viral on the Youtube platform are mostly music videos, reviews or unboxing videos, comedy skits or movie trailers. Youtube views are directly related to the quality of a video. So keep in mind while creating video-related content that it's of high quality, & as a result, you might hit the jackpot and get viral.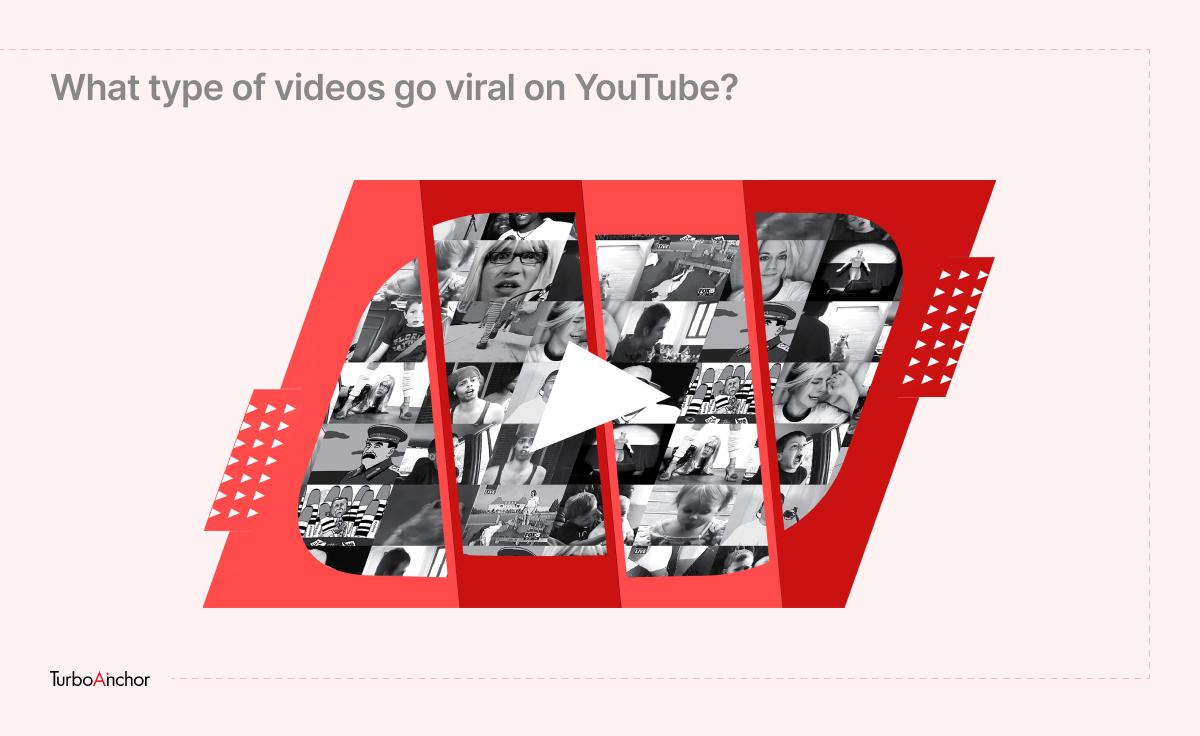 Suggested Read: What Is Viral Marketing & How Does It Work?
Conclusion 
At first, creating professional video marketing videos might be challenging. Still, with a bit of practice and patience, you can effortlessly produce high-quality video content that is unique to your brand. Clearly explain your service or product and why it might be helpful to the customer. Understand your audience's interest and create videos that are eye-catching and compelling. That automatically drives the user to take action and help grow your business. 
Also Read:
References:
[1] What Video Marketers Should Know in 2022, According to Wyzowl Research – HubSpot
Get the TurboAnchor® newsletter
Get smarter with the latest news, tutorials and consultation on technology.
By signing up, you agree to our Terms of Use and acknowledge the data practices in our Privacy Policy.