DIGITAL MARKETING > PPC
How To Optimize Google Shopping Ad For Maximum ROI
Before we dive into how to optimize your google shopping ads let's get a little overview of what google shopping ads are?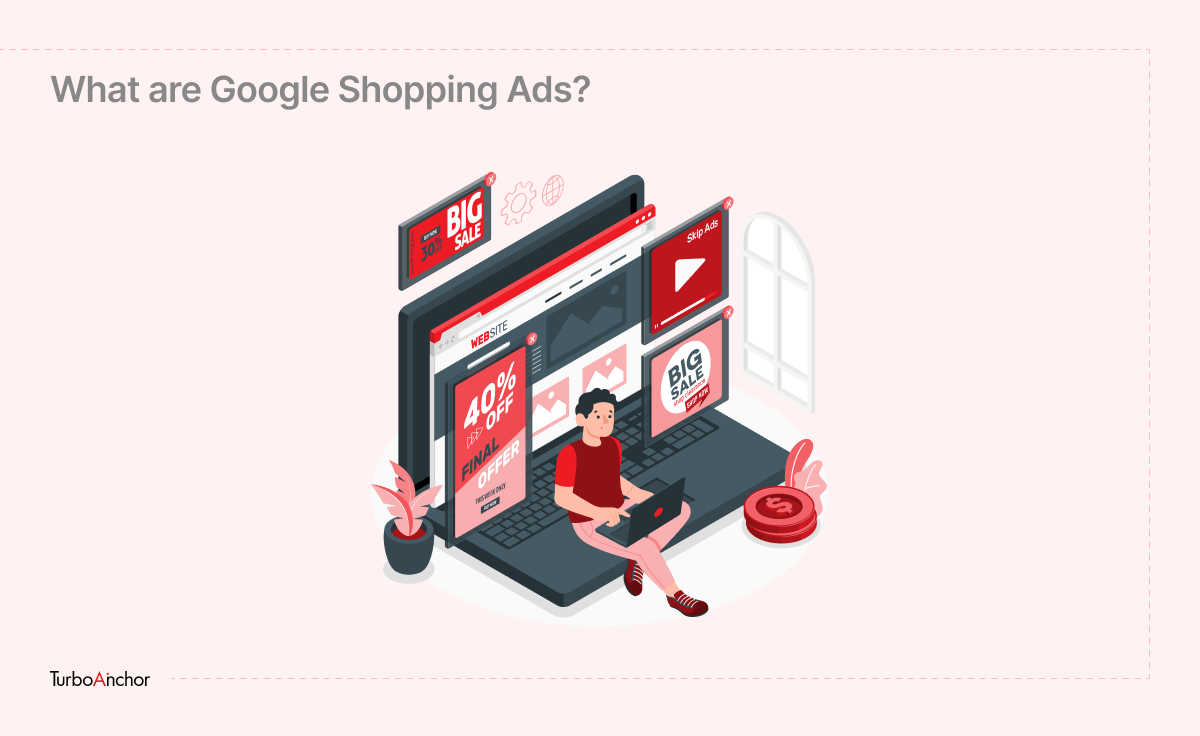 Google shopping ads appear at the top of search results when you use search terms that show you're shopping for a specific product. The ads contain details about the product, such as color, size, price, the seller, and a product picture.
Today's digital marketing world is growing fast, and marketers across all industries are trying to figure out the most effective ways to improve their shopping campaigns. Mostly they shift towards Google Shopping, one of the largest online shopping platforms known to searchers.
Following are the steps you can follow to optimize your google shopping ads, 
Optimize Your Product Feed
The first step to improving your shopping ads is managing your product feed. To display your ads, Google uses the product data for your products. 
You have a better chance of showing up for the desired customers if you make it easy for Google to "read" your product information. Everything needed might already be available in your file, but not in a way Google can easily get it. Keep this in mind you need to focus on these attributes like,
Product Images – If you desire to stand out among your competitors, then optimizing your product images is the way to achieve that! Product images are considered most important for purchasers to make a purchase. The more appealing the images look, the better the performance!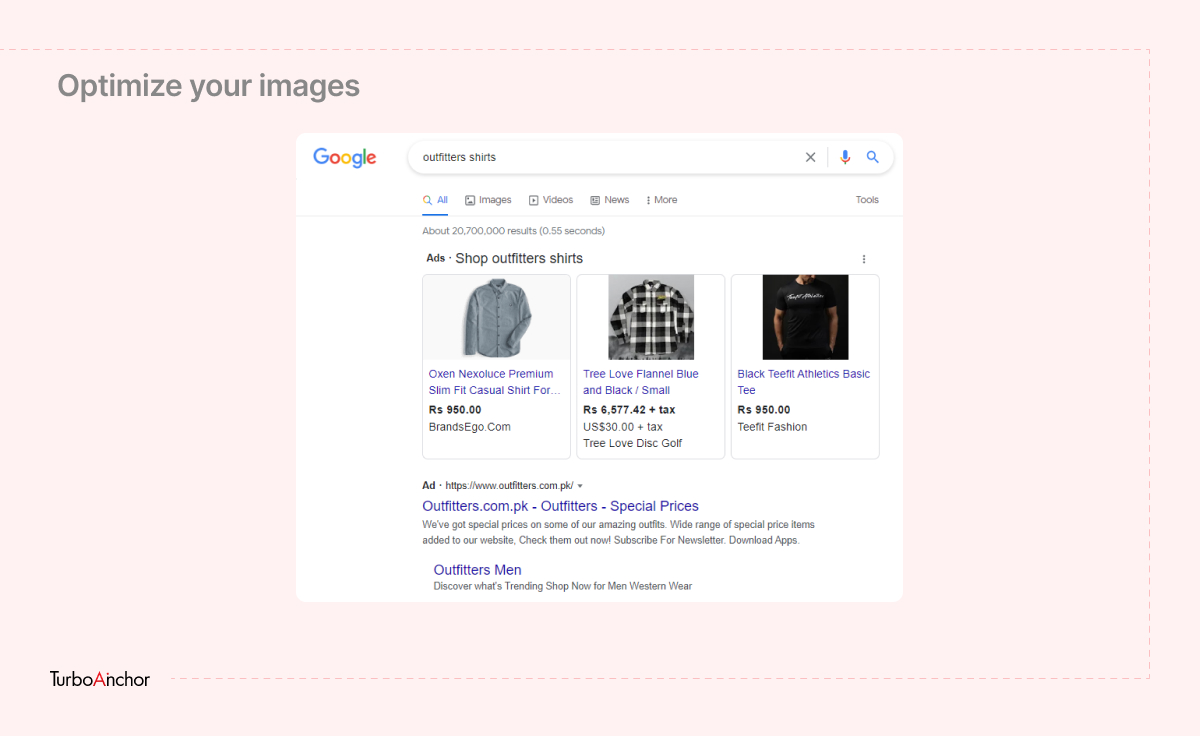 A survey report shows that more than 82% of consumers would click on a shopping ad that features a model wearing the product rather than the product image itself. [1]
So make sure that the product is distinctly seen in the image. It should be in high quality with perfect lighting to make it look more appealing, & consider the product page URL link & the image link.
Product Title – Everyone knows the famous saying, 'Your first impression is the last impression.' Your product titles serve as a first impression in the customers' minds.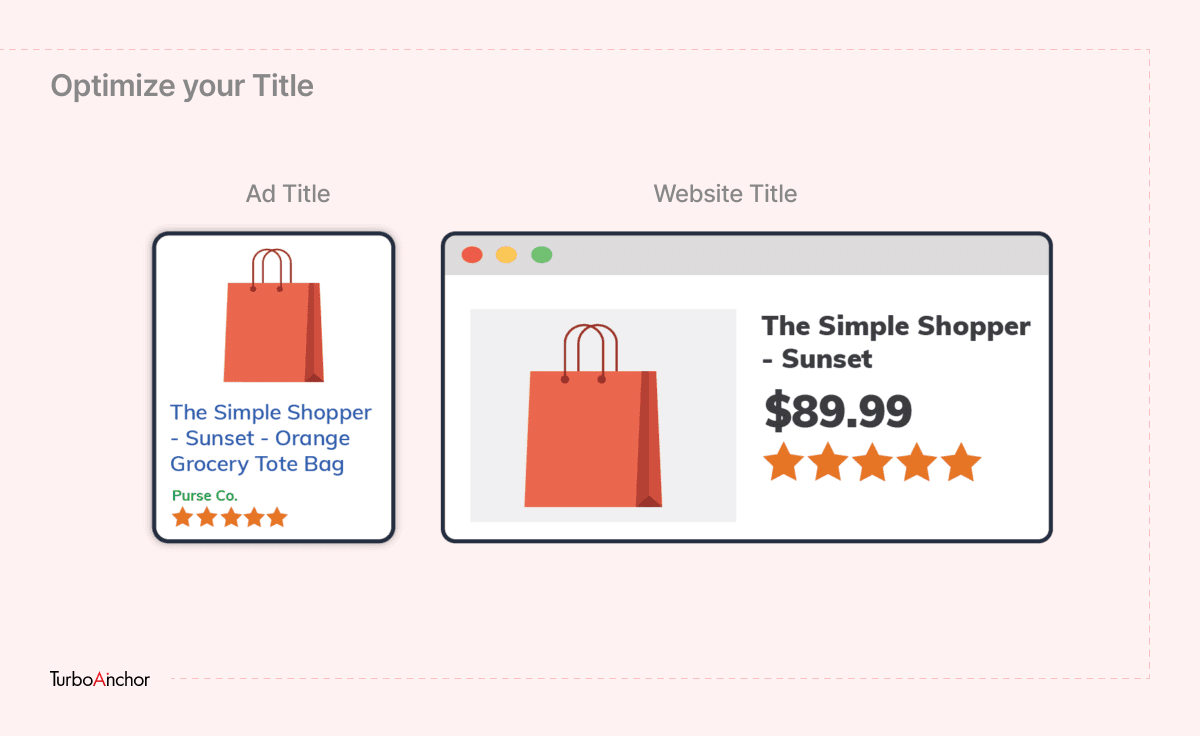 To start with, optimize your product titles to see more significant results. Optimizing the product title means you can expect a ten times increase in traffic volume. You can easily optimize your product title by including details like brand name, a specific gender, partnered companies number, or by its color and size. 
Product Price –  The Merchant Center helps retailers with the On sale filter available for all Google users, allowing shoppers to filter out all non-sale or non-discounted items. Also, it will increase visibility for retailers' sale items and promotions as more shoppers filter searches to shop for on-sale items.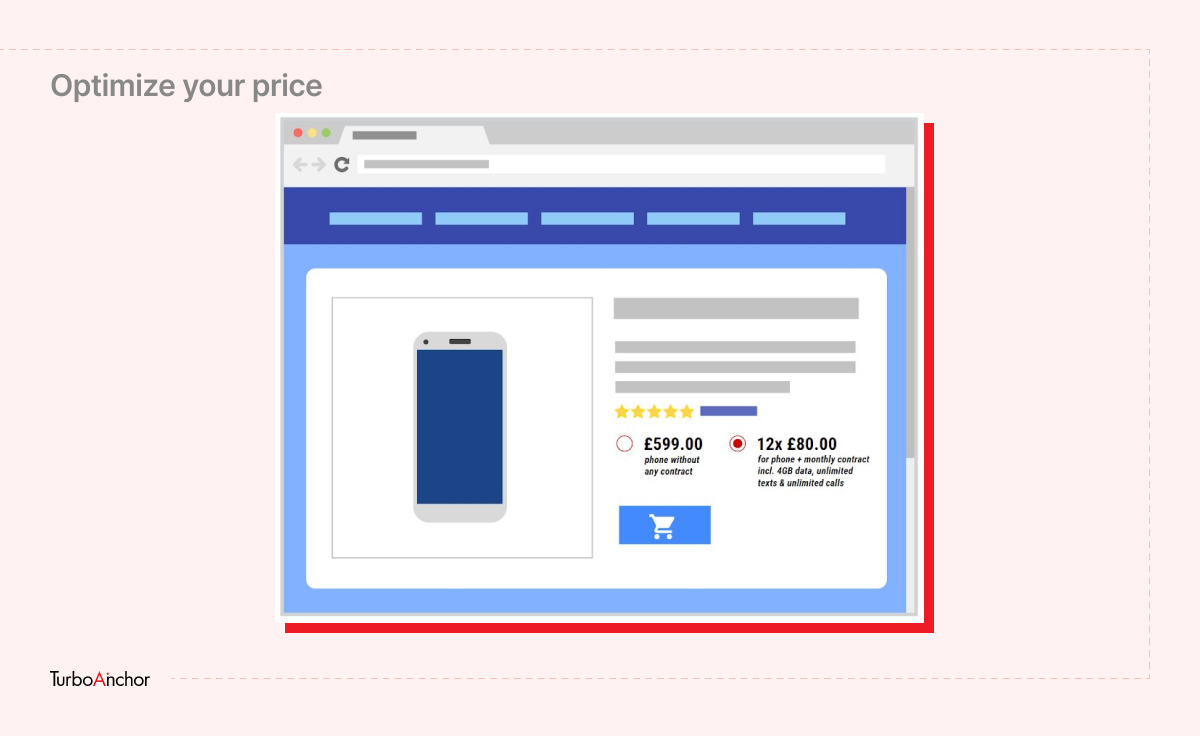 Setting the price right can also impact the quality of your ads. Making sure that Google is drawing the correct price is essential. Ensure that things like price and currency are updated and formatted correctly to avoid common Google Merchant Center errors. 
Google Shopping Campaign Structure
Campaign structure gets to the core of effective Shopping campaigns. You can bid on the most relevant products and search queries with a good campaign structure.
Following are some of the most common campaign structures that you can go for,
One Campaign with One Ad Group – First comes to the single campaign structure that only requires one Ad group and one product group. New users mostly tend to go with this type of structure as it is easy to set up and less time-consuming. It's best for those brands that sell a single type of product as you are not required to make many product groups.  
Two Campaigns With Different Priorities –  This strategy lets you create two separate campaigns to give you more control over search terms. You can do this by using a negative keywords list and priority settings. It may consist of a step or more than one campaign, but it's not as hectic as it may sound. You must create a campaign, copy it, and adjust the priority settings. 
Bidding on brand terms or terms with higher intent is more controllable with this Google Shopping campaign structure.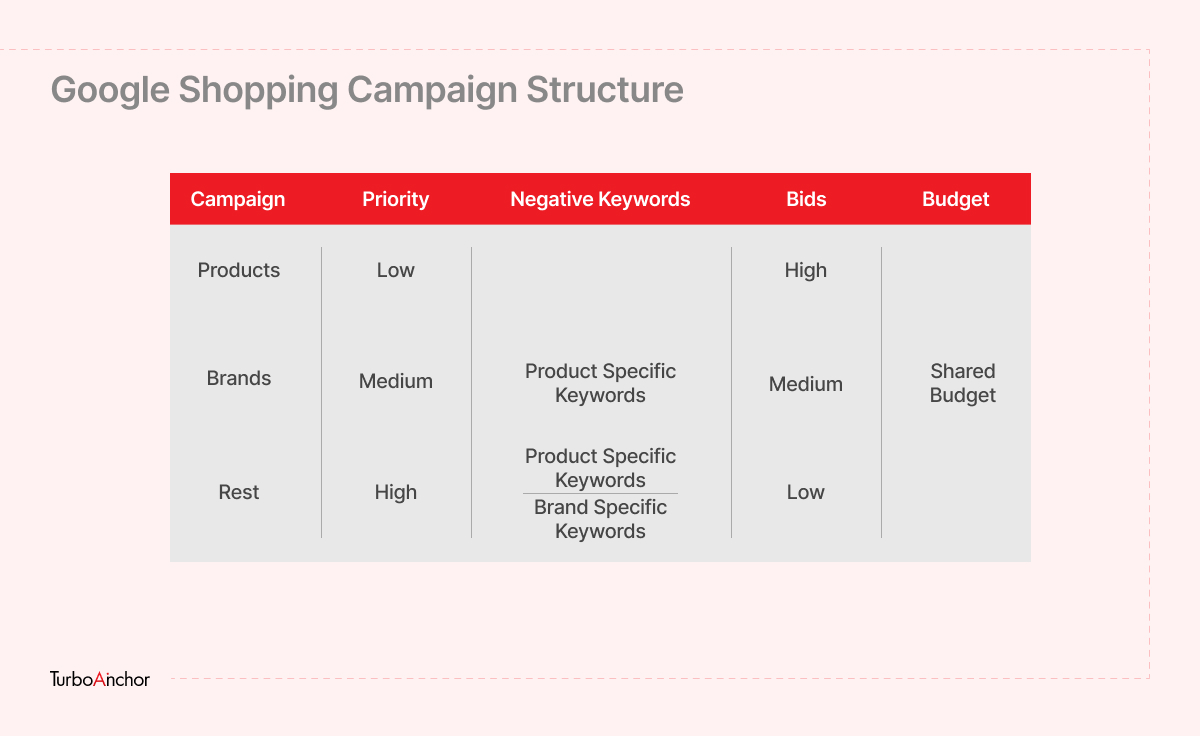 Three Campaigns & Three Ad Groups – Lastly, this structure level allows you to refine your bidding on higher intent search queries. Building on the previous method of two campaigns with varying priorities lets you take advantage of all three campaign priorities. On top of that, segmentation by priority helps you improve your account profitability. Also, you can set each campaign's audience, location, and device based on performance.
Also Read: What's Audience Targeting & Strategies You Need To Go For
Keep An Eye On Your Quality Score
In simple words, with a high google shopping ad quality score, you can end up with your ad in a better position in the SERP. Doing this raises your chances of your ads being seen and clicked, increasing your odds of driving sales. 
Other than that, a high Google shopping ad quality score reduces your ads' cost per click (CPC), and it'll automatically determine the bid estimates needed for your ads to rank high. A good quality score also lets you use more ad extensions. This includes perks like you can add your business location, contact details, reviews & ratings, and links to your other ads.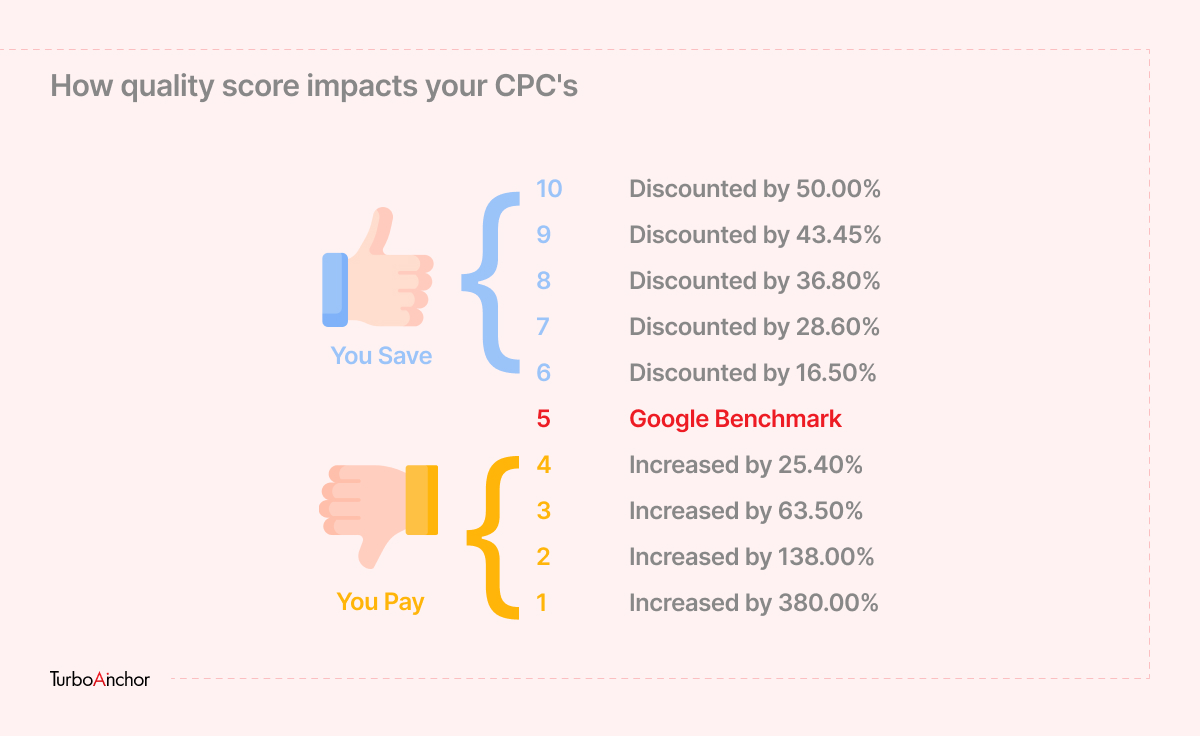 Use Negative Keywords 
 If you want your ads to feature only relevant keywords, then negative keywords play a vital role. 
Negative keywords can lower the overall quality score of your ad or make you pay unnecessarily for untargeted clicks. Implementing a negative keyword strategy can enhance your quality score as the CTR of your ads increases and also save a lot of money by stopping unwanted clicks.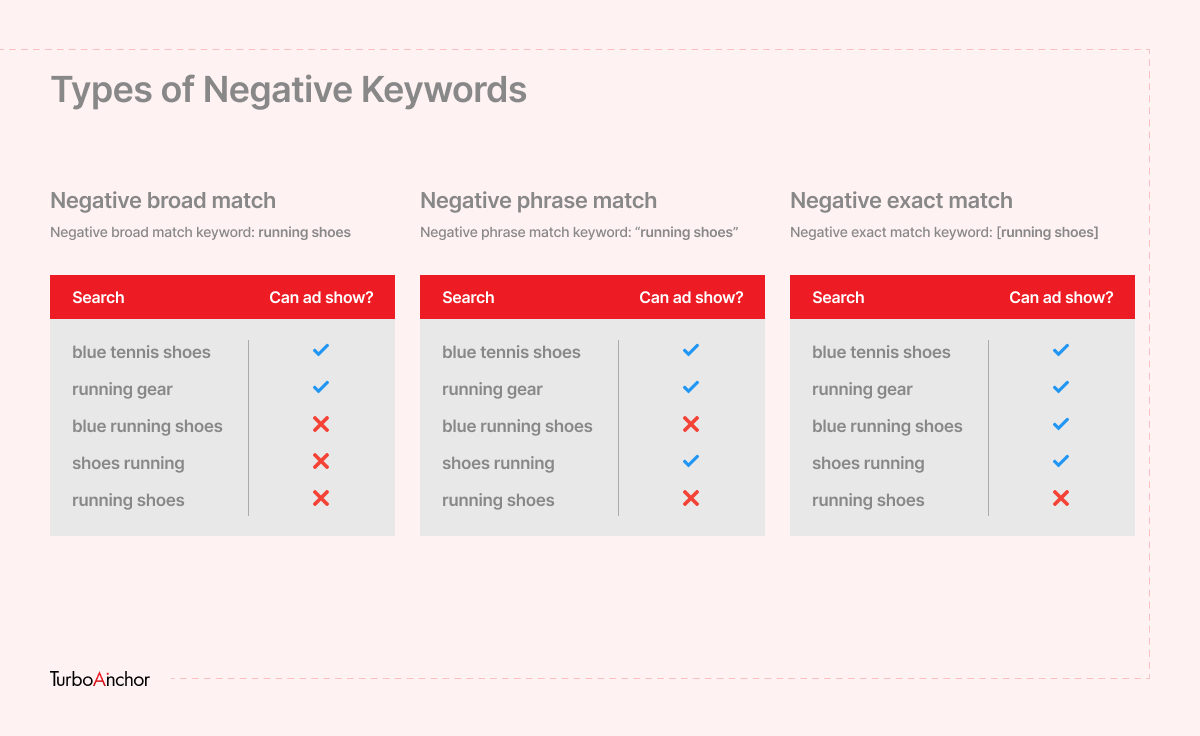 Adjust Bids 
You can adjust the bids on your device based on their performance at the ad group or campaign level. Tracking your ROAS while optimizing your account is highly recommended. It helps you effectively optimize the strategies that get the most significant return for your business. 
Suggested Read: What are Google Ads Bids Stratgies & How Can We Use Them?
You can get this report at the campaign or ad group level by selecting the devices option under navigation.
Monitor & adjust your Shopping Campaigns
To ensure you get the results you want from your Shopping campaign, you need to review its performance after you run it. Google Ads allows you to track the performance of your campaign in the following places:
Product groups page

– Instead of keywords, you'll use product groups to place bids within a Shopping campaign's ad group. A product group is just a portion of your checklist that you define, and all the products included in it use the same bid.

Products page

– A product page helps customers decide what to purchase. It possesses different specs and features to help answer queries, provide reviews, allow product comparison, and streamline the buying procedure.
Dimensions page –

Predefined reports display data by any metric you prefer, including Category, Product Type, Item ID, Brand, and Merchant Center ID. 
Auction insights report –

This built-in report in Google Ads provides information about other advertisers bidding on similar keywords. You can use it for both search campaigns and shopping campaigns.

Bid simulators –

Helps determine how your ads' prices affect their performance over the last seven days. Based on this information, the tool calculates how specific changes to your bid would affect your clicks, cost, impressions, and conversions.
Lastly, when running your shopping campaign, ensure that your product data is always up to date & that prices, product descriptions, and shipping are displayed entirely and accurately. Just for a heads up: If the provided information or details are not on point, you can risk your merchant center account by receiving suspensions. So, check out how your campaigns are performing to ensure you get the desired results.
FAQs
How To Set Up Smart Shopping? 
It's considered a good practice to set up one Smart Shopping campaign that includes the entire product feed and the other shared budget if your business's goal is to grow revenue.
However, some situations would warrant a more detailed Smart Shopping campaign structure. For instance:
If you want to achieve different profitability targets for other product groups, you can create separate Smart Shopping campaigns with varying levels of ROAS for different product groups.

Your product groups may require different marketing strategies.
How do you segment a smart Shopping campaign?
Following are some steps you can follow to segment a smart shopping campaign, 
Effectively highlight best seller product groups.

Ensure that shopping is a profitable channel relative to both ROAS and final ROI.

Bid more accurately on Top Products and Bottom / Low-Performing Products.
Suggested Read: Amazing! Tips to Measure Your PPC ROI
How long does a Shopping campaign take to fully optimize?
Considering other outside factors, it usually takes an advertiser 2-3 weeks to evaluate performance after the learning period. Multiple factors may affect your results, including holidays, weekends, special events, product data changes, and competitions in the auction.
How frequently should you optimize your campaign?
It would be best if you only did significant optimizations every five to six months for a successful campaign.
If a campaign isn't going as planned, you can adjust it often. Just be sure to let your campaign run long enough for you to see trends before you start making changes.
Conclusion
In today's digital marketing world, we need to get this straight in one way or another that with Google Shopping ads, success is also a matter of piling many things together and in the right way. Understand that working on your data, bids, and campaign structure is about giving you control and getting your products to the right consumers. 
Also Read: 
References:
[1] Google Shopping Campaign Optimization: Top 10 Fool-Proof Ideas – PageFly
Get the TurboAnchor® newsletter
Get smarter with the latest news, tutorials and consultation on technology.
By signing up, you agree to our Terms of Use and acknowledge the data practices in our Privacy Policy.