DIGITAL MARKETING > PPC
A Complete Guide To Do Effective PPC Keyword Research For Best Results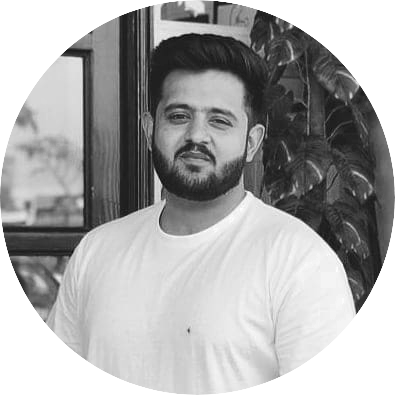 Muhammad Hanzla Ijaz

Did you know that 52% of people who click on PPC ads end up calling the advertiser? It highlights the whale-sized significance of relevant keywords for the PPC campaigns. A solid PPC campaign is backed up by the right PPC keyword research. This task is not as easy and simple as it may sound. You need to understand the best ways to choose keywords for PPC. [1]
Importance of PPC Keyword Research 
Choosing the right keywords during your PPC keyword research has the following advantages:
More Website Clicks
Aligning keywords between PPC ad campaigns and website copy is an excellent method to drive the correct type of your audience to your website. Whether you have a brand website, a blog, an eCommerce website, or a service website, the right use of PPC keywords throughout your campaign and website copy will help you drive more website visits and clicks. Thus, you can better connect with the right type of audience for your website. 
Better Conversion Rate
Choosing the right keywords for your PPC campaign bridges the gap between your display or shopping ads and your landing page or product page respectively. Once you identify the right PPC keywords for your campaign, you are more likely to receive better conversions on your landing page and product page than doing it otherwise. It means that the right keyword grouping helps you rank better on display and shopping ad appearance on Google search results, so you can get better conversion rates.
Suggested Read: How to Optimize Your Google Shopping Ads For Maximum ROI
Online Lead Generation
 PPC keyword research is an important step for online lead generation. The two main objectives of choosing the relevant keywords are message match and audience match. Message match refers to matching your ad content to the content of the landing page. It is done to reinforce the message in the minds of the prospective customer. Audience match looks for new leads rather than retargeting the existing customers or visitors. 
Choosing the wrong keywords will make you look irrelevant and spammy to the audience. 
Recommended Read: What's Audience Targeting & Strategies You Need To Go For
Understanding Keyword Match Types
Keyword match types indicate how closely the keywords need to match with the user's search so that the ad can be used for the auction. The three main keyword match types:
Broad Match:
Ads show on searches related to your keywords; it helps you attract more visitors to the website. Broad match is the default type assigned to all your keywords. It helps you reach the crowd without you having to make an extensive keyword list. The broad match type looks into the users' previous searches, the content on the landing page, and other keywords in the Ad Group to understand the intent. 
Phrase Match: 
The searches that include your keywords' meaning also show your ads. A phrase match is more specific than a Broad match. Phrase match refines your audience and your ad only appears to the searches it is intended for. For instance, if your phrase match keyword is "Ikea furniture", you could show up in queries such as Ikea furniture sale, or buy Ikea furniture. 
Exact Match: 
The ads appear on searches that have the same keyword and same intent. The exact match gives you the most control over who can view your ads. They are the opposite of a Broad match as they offer you the most refined visitors however you will have less reach as compared to broad and phrase match. It includes searches with misspellings, singular/plural forms, abbreviations, and accents. For example, if someone is searching for "Climbing shoes" or "shoes for climbing" the intent remains the same. An exact match helps you to connect with the people looking for your offerings even with slight differences in the way they search. 
How to do Keyword Research for PPC?
Effective PPC marketing requires effort and time. It is not a random or simple task. Here's the guide to conducting PPC keyword research.
Consider Your Campaign's Nature and Goals: 
PPC keyword research varies depending on the type of ad you launch. So, if you have a shopping campaign, you will be using product-based keywords. However, you can not use direct brand names/trademarks unless you are directly targeting that brand.[2] For product-based campaigns, you can use generic keywords relevant to your keyword to avoid any branding copyright issues.
Use Google Keyword Planner:
Google Keyword Planner is an excellent best tool to view the best stats for PPC keyword selection. All you need to do is use the Keyword Planner to find out relevant keywords for your main search term. For example, if you want to get PPC keywords for an SEO Agency in Brisbane, you can type the main search query in the Google keyword planner. Google Keyword Planner will give you a list of the most relevant PPC keywords along with their analytics. Later on, you can filter out relevant intent keywords, and pick the top 10 keywords with low CPC for your PPC campaign.
Group Keywords with the Same Intent:
It is essential to group your keywords in one PPC ad group based on relevancy. Once you have a list of keywords for your main search term, it is time to organize them into different PPC ad groups based on their category. For example, an SEO marketing agency can be one PPC category with different relevant keywords in the group like a Local SEO Marketing agency, or Marketing Agency for SEO.
Use Keyword Research Tools
Don't rely on guesswork! There are several keyword research tools available that you can use. Here are a few keyword research tools you may find useful:
Google Keyword Planner

Google AutoComplete

WordStream Free Keyword Tool

 

Keyword Eye

Keywords Everywhere

Ahrefs

Semrush
Keep a close eye on your competitors
A competitive keyword analysis is one of the ways to compete in a crowded space. There are several tools you can use to find the keywords that your competitors are using.
BuzzSumo

SpyFu 

Seed Keywords

Tag Clouds

Google Auction Insights

Ahrefs

Semrush
To identify your competitive keywords manually, here is what you need to do:
Choose your relevant keywords and find the local monthly search volume of every keyword. Low competition keywords have a search volume of fewer than 20 queries/month. Generally, you should select keywords with a search volume of fewer than 250 queries/month. Low competition keywords with low CPC will give you the best results on your PPC campaign.
Optimize Voice Search
You cannot afford to ignore the voice search from your PPC campaigns! Put in efforts to gain a competitive advantage by optimizing the voice search for your PPC marketing. Here are a few tips to help you optimize your PPC campaigns for voice search:
Focus on long-tail keywords:

Long-tail keywords are crucial for voice search. When typing one may search "SEO agencies in Brisbane" but in verbal search, it could be more like a question, for example, "Where can I find SEO Agencies near me?". The verbal search usually includes words like, what, where, who, why, when, and how.

Use natural language:

People search differently on voice search than in typed queries. Consider the language and verbal search practices of the audience. 
Ad Extensions:

Do not forget to include the call extensions so that the new leads can call your business.

Google Ad extensions

are a great way to enhance your PPC campaign's performance.
Identify Negative Keywords
During your PPC keyword research, you must identify negative keywords and avoid those while we run our PPC campaigns. Identifying negative keywords is necessary to ensure that there are no extra keywords that would eventually do more wrong to your campaign than good. Thus, this practice helps you in optimizing your budget and spend only on those keywords that can bring you results. 
PPC keyword research – Frequently Asked Questions
How do I choose keywords for Google Ads?
Selecting the relevant keywords for your ad campaign helps you to reach the target customer. Here are a few tips for building a good keyword list.
Think like your customer

 

Be specific about your product/service features

Add generic keywords to reach more people

Group your keywords into Ad Groups.
How many keywords should I have per ad group?
Well, the exact or ideal number of keywords per ad group is still a point of contention. It is better to have 10-20 high-relevance keywords than 40 low-relevance keywords in your ad. You need to balance your daily budget. Adding too many keywords may risk running an ad that drives no traffic. 
How do I find low CPC keywords?
Finding low CPC varies according to the products, services, industry, and targeted location. Below are some of the effective strategies mentioned to help you:
Use long-tail keywords

: Long-tail keywords are long phrases and specific. These keywords have a higher conversion value but due to lower search volume and competition, they have low CPC. They also help you outrank your competition, so you will have a low CPC.

Target low bid keywords:

The keywords with low bids will have low CPC, depending on the industry/niche you are targeting. 
Final Tips
PPC Keyword research is an important step to getting the most ROI from your PPC campaigns. Decide which tool will be the right one to use for your campaign. Thus, you can use advanced keyword match types like phrase or exact matches, to get control over who can view your ads. Moreover, you can save a penny by avoiding irrelevant visitors. Group your keywords into Ad Groups. Make sure that each Ad group should be about one primary topic. You can group your keywords by subject relevance as well as user intent. 
Also Read:
Reference:
[1] Facts About PPC – WebFx
[2] Trademarks – Advertising Policies Help – Google Support
Get the TurboAnchor® newsletter
Get smarter with the latest news, tutorials and consultation on technology.
By signing up, you agree to our Terms of Use and acknowledge the data practices in our Privacy Policy.